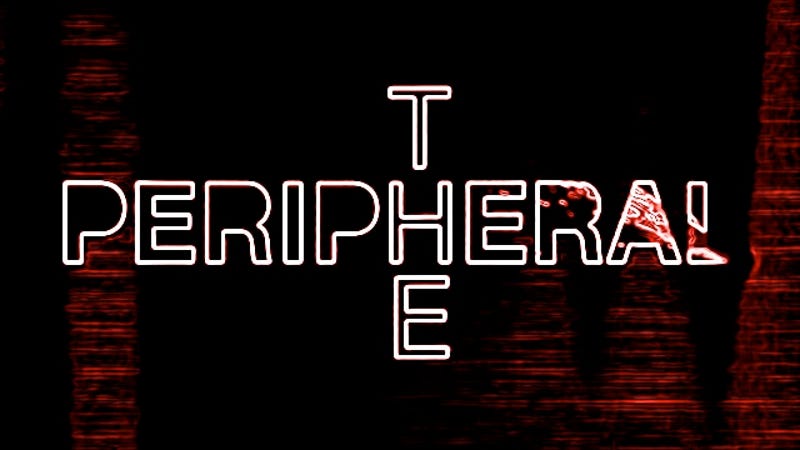 "[The Jackpot] was androgenic…. No comets crashing, nothing you could really call a nuclear war. Just everything else, tangled in the changing climate: droughts, water shortages, crop failures, honeybees gone like they almost were now, collapse of other keystone species, every last alpha predator gone, antibiotics doing even less than they already did, diseases that were never quite the one big pandemic but big enough to be historic events in themselves. And all of it around people: how people were, how many of them there were, how they'd changed things just by being there. …"

- William Gibson, "The Peripheral"

Oh hey! Welcome to PSAS Week 2. Is it off color, trivializing—callous, even—to draw an analogy between the scoring malaise that afflicted fantasy football in Week 1 and a slow motion sci-fi apocalypse that feels all-too-relevant to our current geopolitical situation? You bet it is! But that won't stop us from whistling in the graveyard of our collective human dysfunction.

Low scoring was the name of the game in Week 1, with only two franchises cracking the 100 point barrier (a statistic aided by a certain high-scoring running back being left on the bench). The fantasy landscape was, as Ed McDonnaugh would say and as the table below attests, "barren."
| | |
| --- | --- |
| | Players owned in Week 1 over 10 FPs (for QBs, over 20 FPs) |
| | |
| | |
| | |
| | |
| | |
| | |
Zeroing in on the RBs and WRs, that left only 24 over-10-point performances spread thinly over 60 total RB-WR-Flex slots—a recipe for fantasy doldrums. It remains to be seen whether NFL trends toward backfield committees and diversified passing attacks have created a permanent Malthusian era in PSAS. Only time will tell…but in the meantime, on to this week's picks (predicted winner in bold):
Bloodz vs. psych dog
On the Dachshunds side, Brees and Cooks have bullish outlooks as their teams go up against defenses lit up last week by Sam Bradford and Alex Smith, respectively. Meanwhile, question marks abound for the Bloodz at wide receiver, as Julio Jones faces a stout Packers D, Jeffery comes off a typically frustrating Jeffery performance, and Marshall remains mired in a Giants offense helmed by a decaying Eli Manning.
Dijoinnaise vs. Ferries
The Mustards' prospects here are dampened by their RB situation, with McFadden, Coleman, and Jamaal Williams offering precious little upside. The upshot: Aaron Rodgers, in true Obi-Wan fashion, is their only hope of challenging the Ferries, even after Jeremy Hill's (and the entire Cincy offense's) no show on Thursday night. And if the Ferries dust of Jay Ajayi as their Flex option, this could turn into a blowout.
Girlz vs. Polk High
Tough skill position matchups up and down the line figure to doom Polk High in this Brooklyn vs. ATL showdown, while Monique may feast as Amari Cooper goes up against the tank-tastic Jets and the explosive Tyreek Hill looks to abuse/manhandle/smack around (no, we haven't forgotten) the Eagles pass defense at home in Kansas City.
Hanging w Hooper vs. TTM
Last week's high-scoring teams battle to remain undefeated, with the Mountain facing an uphill climb after a Hopkins lowball and Mr. Hooper's Bernardrick McKinney bonus in last night's tepid Texans-Bengals affair. (Pausing here to acknowledge the greatness of the name "Bernardrick.") Uncertainty clouds this matchup, as OBJ's status remains questionable, Le'Veon Bell comes off a disappointing Week 1 performance, and Mike Gillislee plays another round of Belichick Game Plan Roulette. Hooper gets the edge based on higher upside.
Nauts vs. Pelicans
After losing by a nose to the Trichs following a two-front disaster at RB (benching Kareem Hunt's 40-plus points and listening to the godz cackle as they broke David Johnson's wrist), the Nauts hope to regain some mojo against the Pelicans, who suffered through underwhelming performances across the board last week. Although Gronk could potentially rebound and explode against a horrific Saints D, we're betting on ourselves on the strength of marginally better matchups for our skill players overall.
Trichs vs. BDT
The Trichs are riding high following Week 1's Stefon Diggs-fueled comeback win over the Nauts, and hope to keep the momentum going against BDT, who were let down by Tom Brady's aging arm and the absence of Mike Evans due to hurricane. Look for Brady and Beastmode to drive a resurgence that finds BDT dwelling in the win column, while the Trichs' cloudy RB outlook leaves them just short of the promised land this time around.