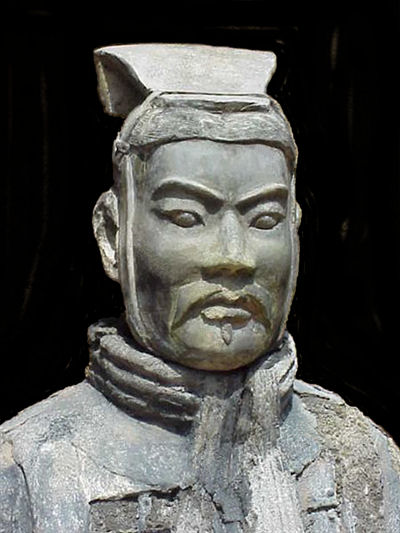 Another season down. This year the championship features a face off between commissioners and the first time a #1 and #2 seed have faced off in the finals. The teams took alternate paths to their byes. The Tigers roared into the season 4-0, and the Trichs wallowed in the mud at 1-3. The Tigers got some dings and limped through the second half of the season with luck and lowball victories and were never challenged for the top seed. The Trichs won four of their last five, scoring over 130 three times, including a 192 point game in the regular season finale. That huge game pulled the Trichs season average up to 123.78. The Tigers averaged 114.27, but only fell below 100 twice. The Tigers got the most value from keeper steals Brown and Ingram. And the Trichs won a titanic QB trade Cam and John Brown for Tannehill and Stevie Johnson.
Quarterback
- Cam and Eli were actually pretty close in draft price this year going at 13 and 14 respectively. But one is the presumed MVP and the other is a high ceiling QB on a flailing franchise. Cam is QB 1 by points with 351, and Eli is #7 with 262. They're comparable on TD/INT ratios 33/10, 32/11. But it's Cam's two way play that separates them. That ground game has made him one of the most consistent options, topping 20 pts 11/14 weeks. Without that dimension, Eli's numbers have been mercurial. He's been under 10 4/14 times and over 20 4/14. Cam goes on the road to Atlanta defending the undefeated season and trying to lock down a #1 seed. Eli goes on the road to Minnesota with both teams trying to stave off elimination.
Advantage - Trichs
- Cam obviously has the edge this season. The degree of that advantage could easily determine the result. As we saw last week, a dominant game by Cam can carry the Trichs. Ron Rivera has insisted that all starters are playing at full speed this week, and there's no reason to disbelieve him. Still, the incentive for Cam to run the ball consistently has to be decreased. Eli certainly has more to play for, but if OBJ's suspension holds he could be in for major bust status.
Wide Receivers
- The Tigers are built on their high end wide outs Brown and Hopkins are currently #1 and #6 by points. They are both high target, top skill players on their respective teams. The main difference is that the Steeler's are considerably deeper and more efficient. The Texans have gone through a band of QBs and struggled to produce enough outside of Hopkins to keep him from double coverage. The Trichs field Robinson as a WR1 and a host of pick em WR2 (Cooks, Brown and Tate). Robinson has climbed all the way to #4 in points on the strength of a 2nd half surge by Bortles and the Jags. Brown and Hopkins are both match up proof, but they will both field plus match ups with playoff implications. Robinson gets the dream match up versus the Saints. Match ups should determine the other two starters for the General.
Advantage
-
TTM
- Likewise, last week's semi final is a good illustration of TTM's best case scenario. The two headed monster of Brown and Hopkins goes off, fielding 40 targets and multiple TDs. Allen Robinson has the potential to match or exceed Brown's high end, but Hopkins is a fare bet to out perform the field.
Running Backs
- A few weeks ago this was a considerably more marquee match up. It doesn't look like Lynch will be back for the big game, so Ivory and Gurley will carry the load for the Far East. Ivory started the season hot, looking like he'd finally found the power running system he was built for. Lately he's been losing carries to Powell and trended downward. Gurley is #4 by points and one of the break out talents of the year. The Mountain will field Forte, who had a nice rebound game last week. With Ingram out for the year, Ameer Abdullah must step up again. Last week was arguably his best game, but it still showcased his fumbling ways. Ivory and Gurley face seriously tough match ups in New England and Seattle. Abdullah get's a plus match up in San Francisco and Forte's got a likewise tough opponent in Tampa.
Advantage - Push
- There's no clear victor with a bunch of tricky games. It might come down to game flow to see who can cover projections.
Tight Ends
- The Trichs hold two TE1 options in Walker and Gates. The Tigers have gone streaming in recent weeks and currently hold Heath Miller. Walker would be catching passes from Mettenburger after Mariota went down last week. Gates has been reliable this year as well.
Advantage - Trichs
- No question. It's hard to bet on the field. The Tigers have struggled with TE since Bennett went down.
The Best of the Res
t - The Trichs field couple Broncos and the team defense. They ought to eat the Bengals alive. In addition, they'll run brand Defensive Player of the Years like Watt and Keunchly. TTM has been streaming on defenses but could sit pat on Pittsburgh who ought to annihilate the depleted Ravens. Hauschka is as dependable as they come and a fair long range kicker. If Seattle sends him to kick field goals or XPs could be a 10 point swing for the Tigers.
Advantage - Trichs
- Underestimate Denver's defense at your peril. With lowered expectations on offense, the defense ought to take this one in hand. And in that case it will be hard for the